Who is Hannibal for King?
In the street workout, the name of Hannibal Tyrone Lanham aka "Hannibal for King" can be compared with the name of Mike Tyson within the world of boxing, or Michael Phelps within the world of swimming.
Hannibal started from nothing. He was raised by his grandmother because his father was sentenced to prison for an unknown reason. He lived in very poorly conditions while growing up. At age 30, Hannibal lived in a homeless shelter. He only had his training on the streets to accompany him and used the streets as his sports field, where he worked for hours every day, taking out his anger and despair within his workouts.
Everything changed when his friend filmed Hannibal's workouts one day and posted them online. In a matter of days, it went viral. People began to write to him, asking him to explain his techniques and exercises, to give people advice on training. His life changed dramatically. So he gets into the popular movement of BarTendaz and meets Hasan Yasin. Hannibal has also managed to start his own clothing business and is continuously inspiring new people to join the calisthenics movement.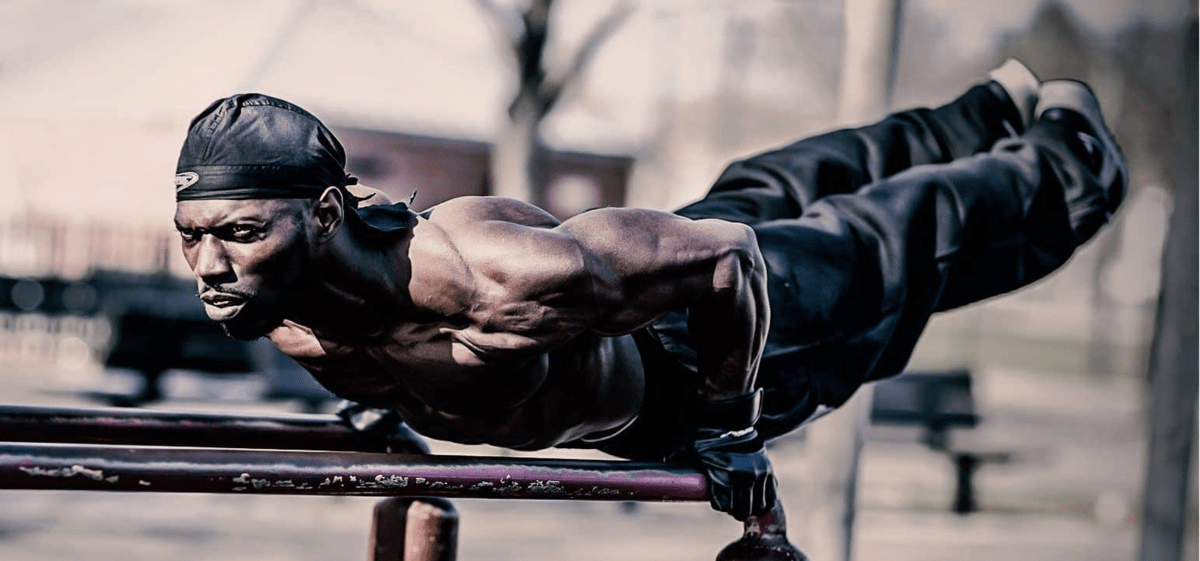 Hannibal for King Now
Now Hannibal is doing well: He has a house, he has advertising contracts and a large number of sales within his clothing line. The thought that comes to mind then thinking about this great man, is well done! He is a real example of how a person who started from 0 can climb to the top and become such great inspiration for many around the world.
Hannibal has a stunning physique. However, all of his life, he has worked out exclusively on the streets on the horizontal bar and uneven bars. He does not go to gyms, does not use weights and does not use any specialized equipment at all that is associated with today's workouts or modern technology machines.
At the same time, his training programs are very intense. Hannibal himself has repeatedly stated that he is not training for weight gain, but for endurance. However, when you look at his body, you realize that not every bodybuilder has even achieved such success.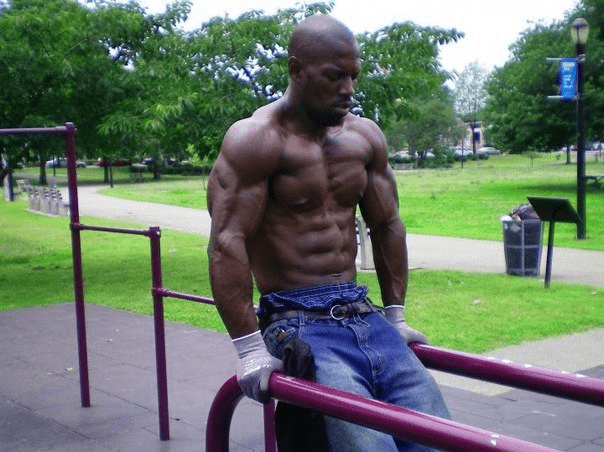 Hannibal for King Workout Routine
In this article, we will focus on one of the most famous Hannibal for King circuit workouts. For "beginners", as the King of Workout himself says. This program consists of 4 exercises: classic pull-ups, push-ups, dips, and reverse pull-ups.
The exercise routine goes one by one. Hannibal does 11 laps and hardly rests in between each lap. The training takes him about 45 minutes.
Classic pull-ups – 10/9/8/7/6/6/6/6/6/6/6
Push-ups – 30/29/28/27/26/25/24/23/22/21/20
Dips – 20/19/18/17/16/15/14/13/12/11/10
Reverse Pull Ups – 10/9/8/7/6/6/6/6/6/6/6
An untrained person is unlikely to do all 11 circles. However, in just 45 minutes. Hannibal advises doing as many laps as you can with the correct technique, and also choose the duration of the workout according to your physical fitness. Rest when you feel you need it.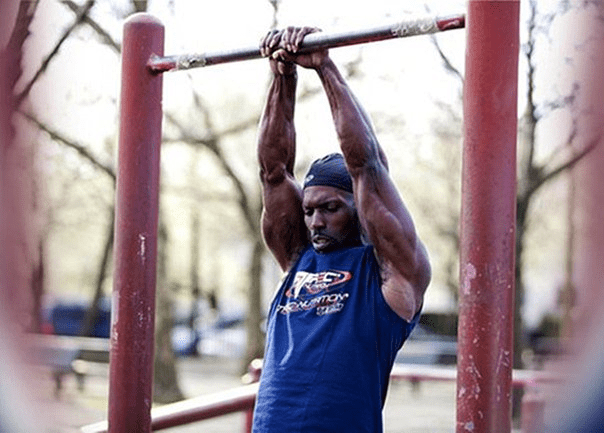 Features of Hannibal for King Street Workout
By taking Hannibal's inspiration along with his need for no weights and no gyms, this street workout is great for many who cannot afford their gym memberships, for people who are shy to work out around other "meat head" bodybuilders in the gym or generally someone who just likes the outdoors environment to train in! Not only does Hannibal's workout program give people these benefits, but also being that it is a self-motivated routine, with high sets and high repetitions. This means that beginner or amateur fitness lovers, can work to their fatigue and next time, work to beat their own personal best, until one day reaching the level of this incredible guy!
With no set starting points and no set weight to choose, this makes it a great way to work on your physique without the major risk of harm. If someone is planning to adopt Hannibal's training routine who is majorly over weight, obviously this will become an issue, as having such high body weight and little muscle, will prove difficult to jump straight into these body weight only exercises, but for these people, please do remember how Hannibal started. If you get your diet right and loose some of that weight and start with even one or two press-ups or sit-ups a day, there will still be progression to be made!